How to Get Ice Off Your Windshield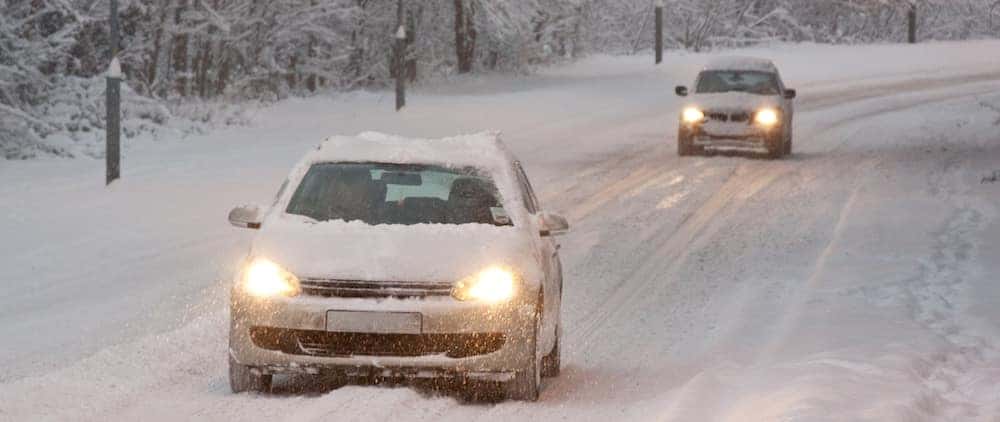 Winter brings that fluffy alpine powder many of us in Nampa love, but it also brings annoying realities like ice on your windshield. Use this guide to find out how to get get ice off windshield fast. We'll even tell you how to get ice off your windshield without a scraper! Learn the ins and outs of how to get ice off your windshield here at Dennis Dillon Kia in Boise, ID.
How to Get Ice Off Your Windshield Fast
Besides the fact that it's illegal to drive around Caldwell with ice obstructing your windshield, it's also dangerous. Follow any of these methods – or a combination thereof – to get ice off your windshield quickly and easily.
Remove Snow – Before you do anything else, make sure to remove any snow from the windshield, because snow serves to insulate the cold.
Deicer Spray – One of the most effective and least physically demanding methods of getting ice off your windshield is to use a deicer solution. There are a number of different solutions, including 70% isopropyl alcohol to one part water, salt water, and commercial deicer sprays. Once the ice is melted, make sure to remove these solutions from your windshield with your wipers or a squeegee.
Use Your Defroster – Start your car 10 minutes or so before you plan to drive, and turn on the windshield defroster. This will warm the windshield up from the inside out, loosening up to the ice and making it easier to get off.
Use Your Scraper – Using the defroster or deicer spray will loosen up the ice on your windshield so that it's easy to remove it from the car with your scraper.
How to Get Ice Off Your Windshield Without a Scraper
If you remove the snow from your windshield, apply a deicer spray, and turn on your defroster before leaving your Caldwell driveway, there's a good chance you won't even have to worry about using your scraper and can simply remove any remaining ice with your windshield wipers.
Get More Winter Car Tips Near Twin Falls with Dennis Dillon Kia!
At Dennis Dillon Kia, we pride ourselves on participating in the local community. From Twin Falls winter driving tips to advice regarding the best farm to table restaurants in Boise, we're your go-to for your Gem State questions. Have any questions? Reach us directly by filling out our helpful contact form.
---
More Local Tips from Dennis Dillon Kia
Winter brings that fluffy alpine powder many of us in Nampa love, but it also brings annoying realities like ice on your windshield. Use this guide to find out how to get get ice off windshield fast. We'll even tell you how to get ice off your windshield without a scraper! Learn the ins and…

There's a lot of fun stuff to do in Boise, but how do you get from Caldwell, Idaho to Boise, Idaho – and back again? The team at Dennis Dillon Kia is here to help! We're your Boise Kia dealer with a full stock of new and pre-owned cars for sale, as well as this helpful list…

Tired of the same old take-out? Freshen up your diet! You may be wondering, "Where are the best farm to table restaurants near me?" At Dennis Dillon Kia, we're passionate selling new cars at great prices, but we also love local cuisine, which is why we're here with some of the best farm to table restaurants in…